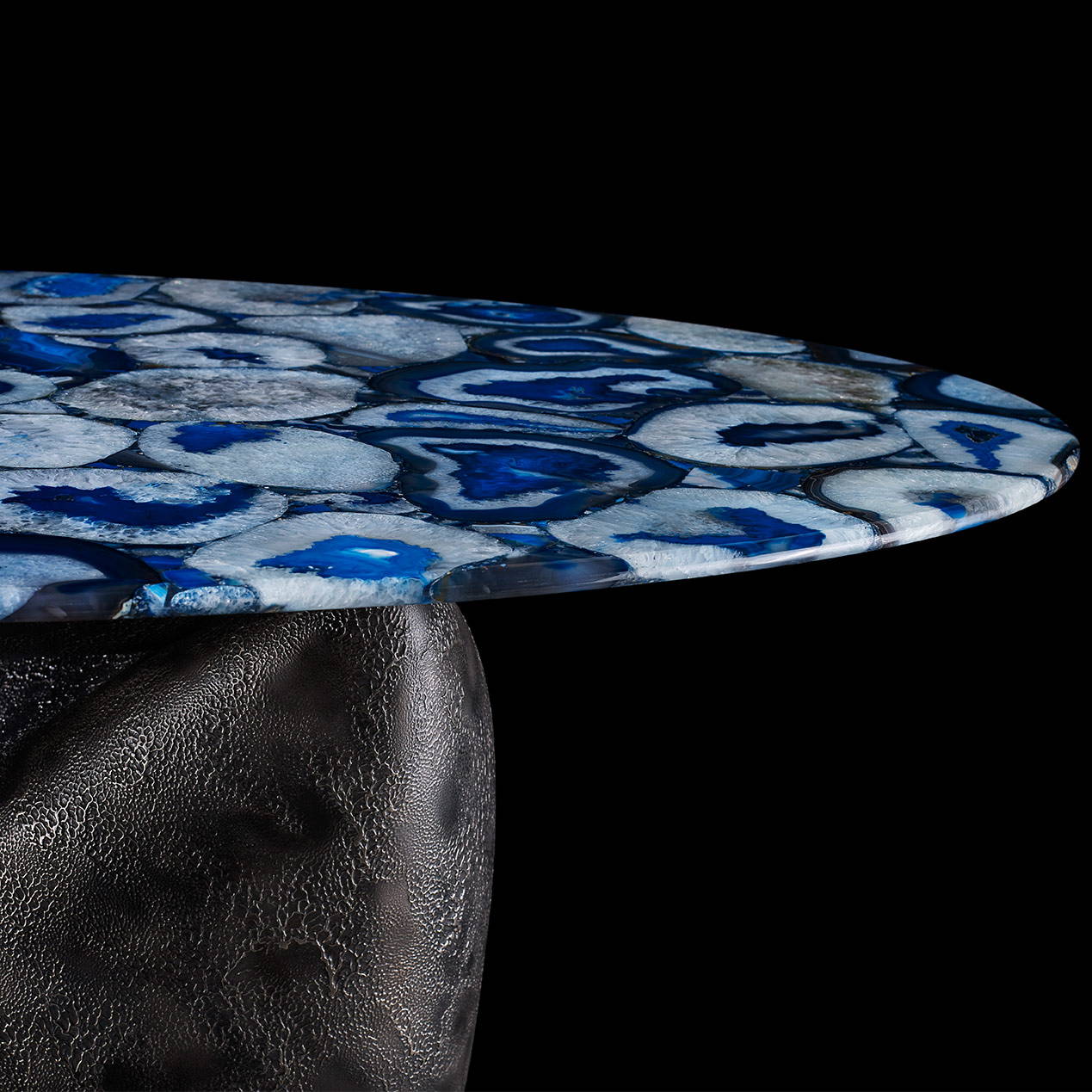 This sculptural Breakfast Table with its unique design and bold contrasting colours easily takes centre stage in any room.
The organic shape of the base was requested by the end client, and inspired by natural rock formations and the surface is finished using a patinated metal resin creating a unique texture.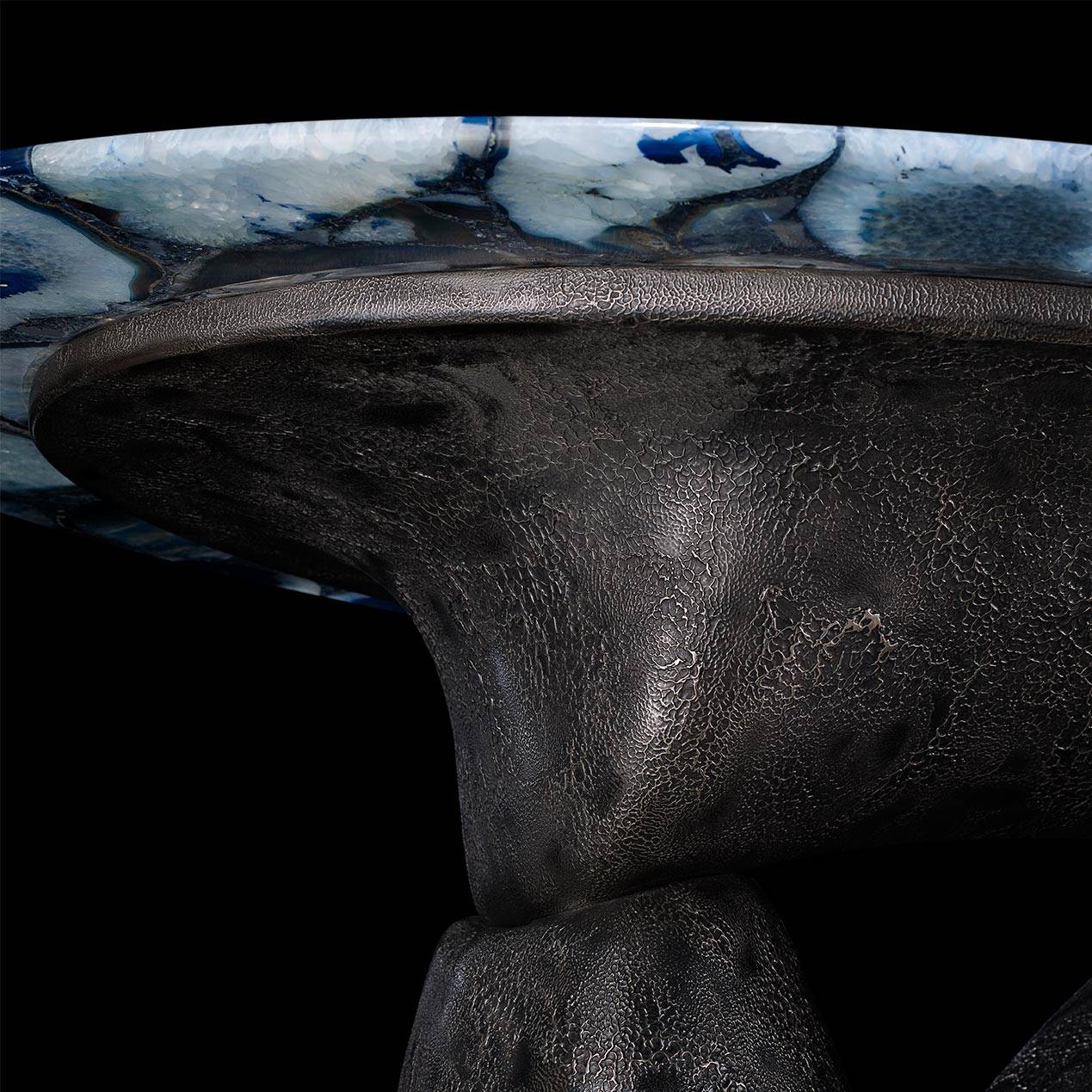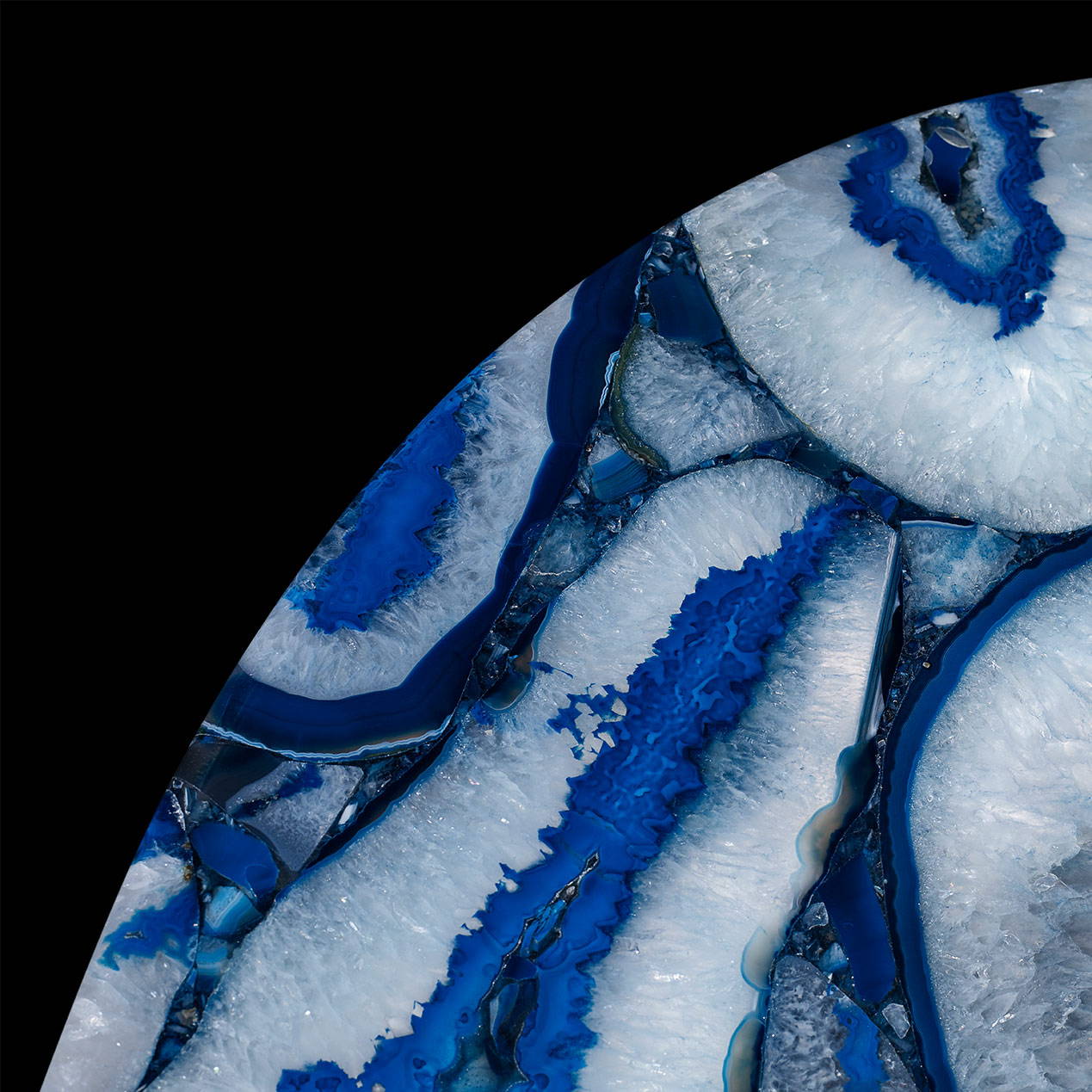 The spectacular tabletop is crafted in blue agate, a semi-precious stone.
CONTACT BESPOKE COMMISSIONS
Whether you are commissioning a piece of furniture for a house or yacht, an architectural desk or box, or a bespoke accessory, we aim to make the process as seamless as possible from start to finish.
At our flagship store LINLEY Belgravia, we will be delighted to show you examples of our work, introduce you to your design team and discuss your requirements in detail. Examples of previously commissioned pieces and samples such as woods, fabrics and leather are used to help visualise the initial concept.
Discover LINLEY Bespoke Commissions